Old Elm tree in Spreenhagen
White elm - Ulmus laevis - girth 578 cm (2018)
Vital old elm torso with small secondary crown. In the 1990s, the crown of the tree was trimmed down to five short crown branches and then in 2007, two of these five remaining branches were trimmed even further. In the years thereafter until today, however, a dense crown has formed again. The trunk is partially hollow at the base and at the strong roots.

Ort: Spreenhagen.
County: Oder-Spree.
Loacation: On the eastern Dorfanger before the Amt Spreenhagen.
Monument of nature: No.
Baumart: White elm, Ulmus laevis.

Visited in the years: 2003, 2004, 2008, 2013, 2016, 2018.
Girth 2018: 587 cm.
Age: Prox. 250, maximum of 300 years.

GPS-Coordinates: 52.341448, 13.881094.


My favourite picture from June 2016.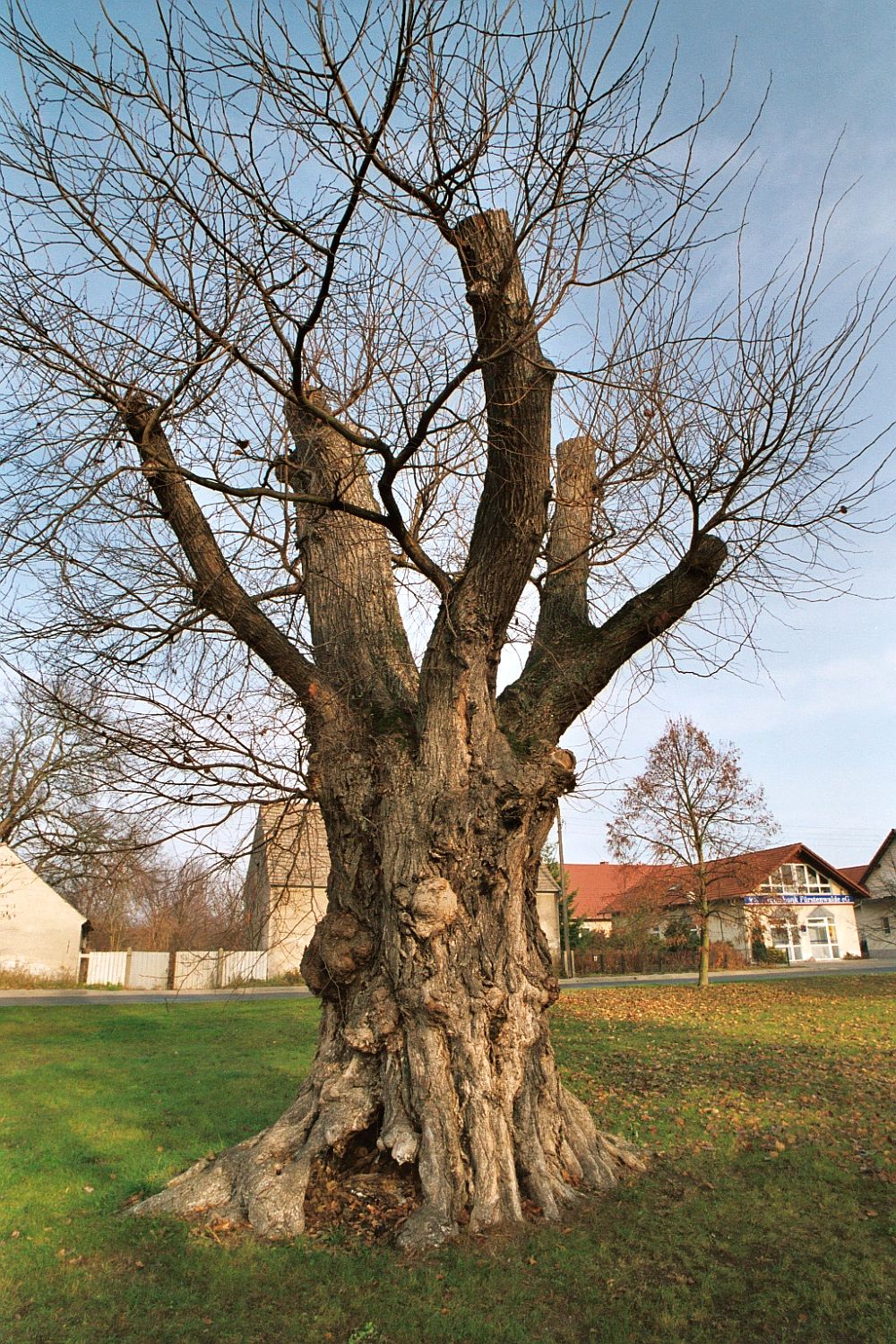 A few years after the 2003 cut.


After further cuts in 2008.


Full of vitality in 2018.

---
All photographs and text posted on this Website is protected by copyright law. All Rights Reserved. Any publication requires the permission of the author/photographer.