Old Elm tree in Egsdorf
White elm - Ulmus laevis - girth 703 cm (2020)
This old White elm tree stands diagonally opposite the church directly on the village road of Egsdorf at a fork in the road. Probably it once had a two-trunk crown a long time ago. One of the two crown trunks has broken off and left a large opening in the base of the trunk. The remaining trunk is inclined by about 30 degrees and has developed two new long strong branches in the direction of the former twin, towards the light. The crown was pruned back at least two times between 2000 and 2020, most recently in the spring of 2020. However, the elm is still so vital that it sprouted vigorously again in the summer of 2020 and will soon form a closed crown again. Between 2006 and 2012, a buttress was installed to support for the leaning crown.
In and around Egsdorf there are more remarkable trees, such as a strong oak directly at the front of the old village church, which together with the church forms a beautiful ensemble (See s photo at the very bottom). Following the turnoff at the elm tree to the north, after 200 m you will see one of the strongest pear trees in Germany (Pyrus communis) on the right hand side in a meadow.
South of the village, in the field along the cycle path along the Lorenzgraben to Görlsdorf, there is a very beautiful broad-crowned English oak.
And on the small road leading to the L 526 towards Cahnsdorf, there used to be a large old pine , of which only a slowly ingrowing stump can be discovered today.

Location: Egsdorf.
County: Dahme-Spreewald.
Site: On the village road 50 m east of the church.
Monument of nature: No.
Species: White elm, Ulmus laevis.

Visited in the years: 2003, 2004, 2008, 2013, 2016, 2018.
Girth 2018: 703 cm.
Age: Prox. 250, maximum of 300 years.

GPS-Coordinates: 52.341448, 13.881094.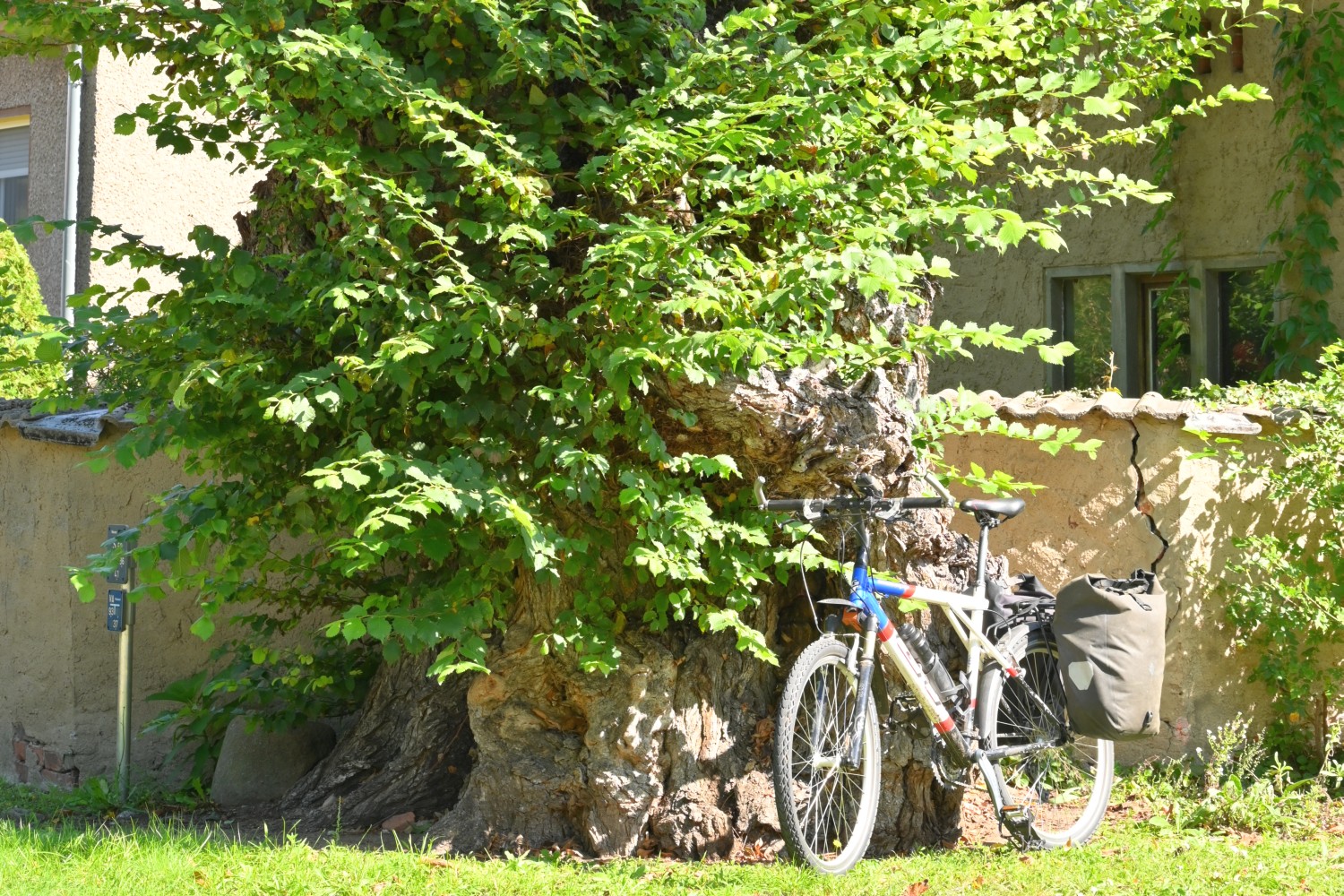 My favourite picture from June 2016.


Crown image in 2020 after repeated pruning.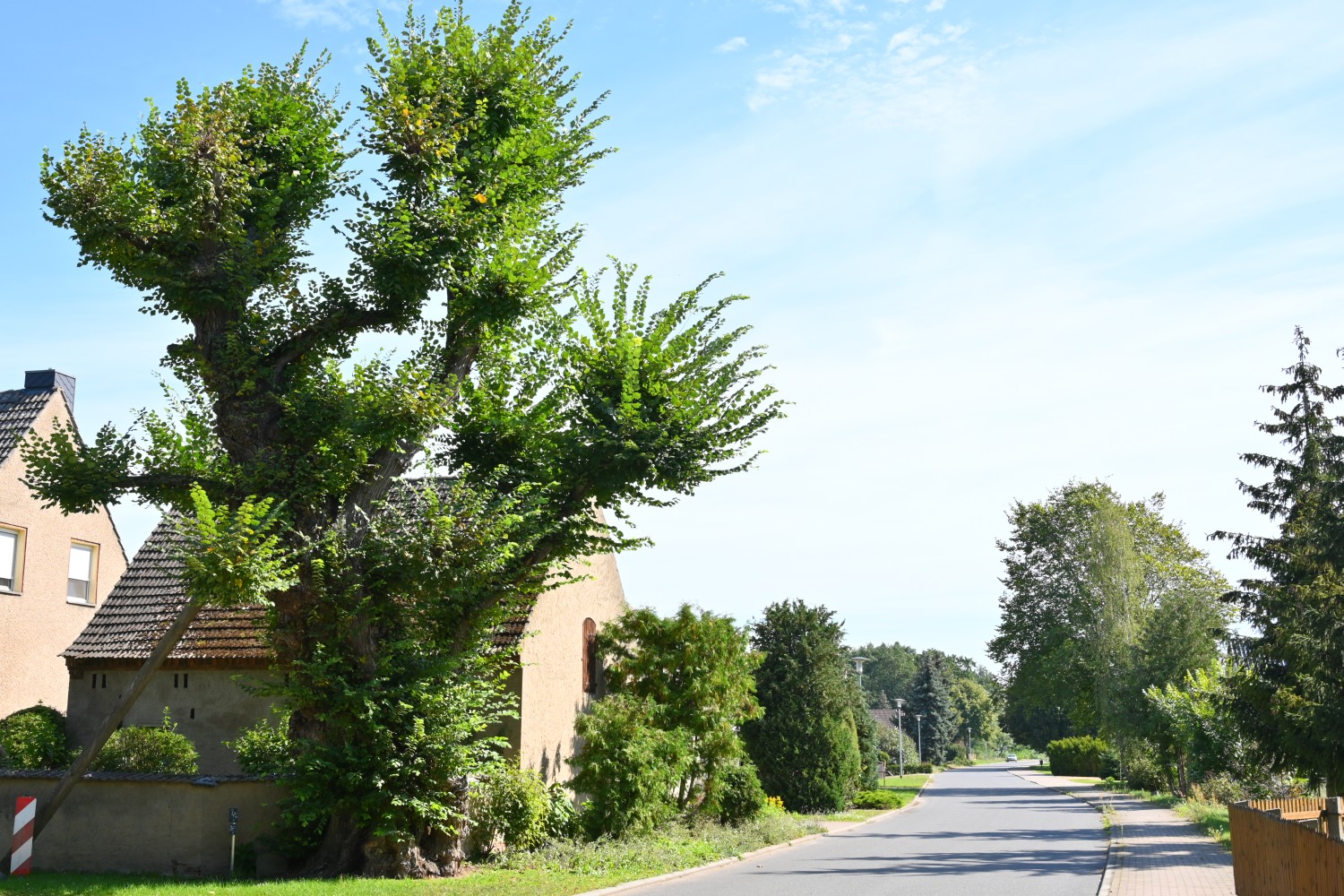 Location on the village road in 2020.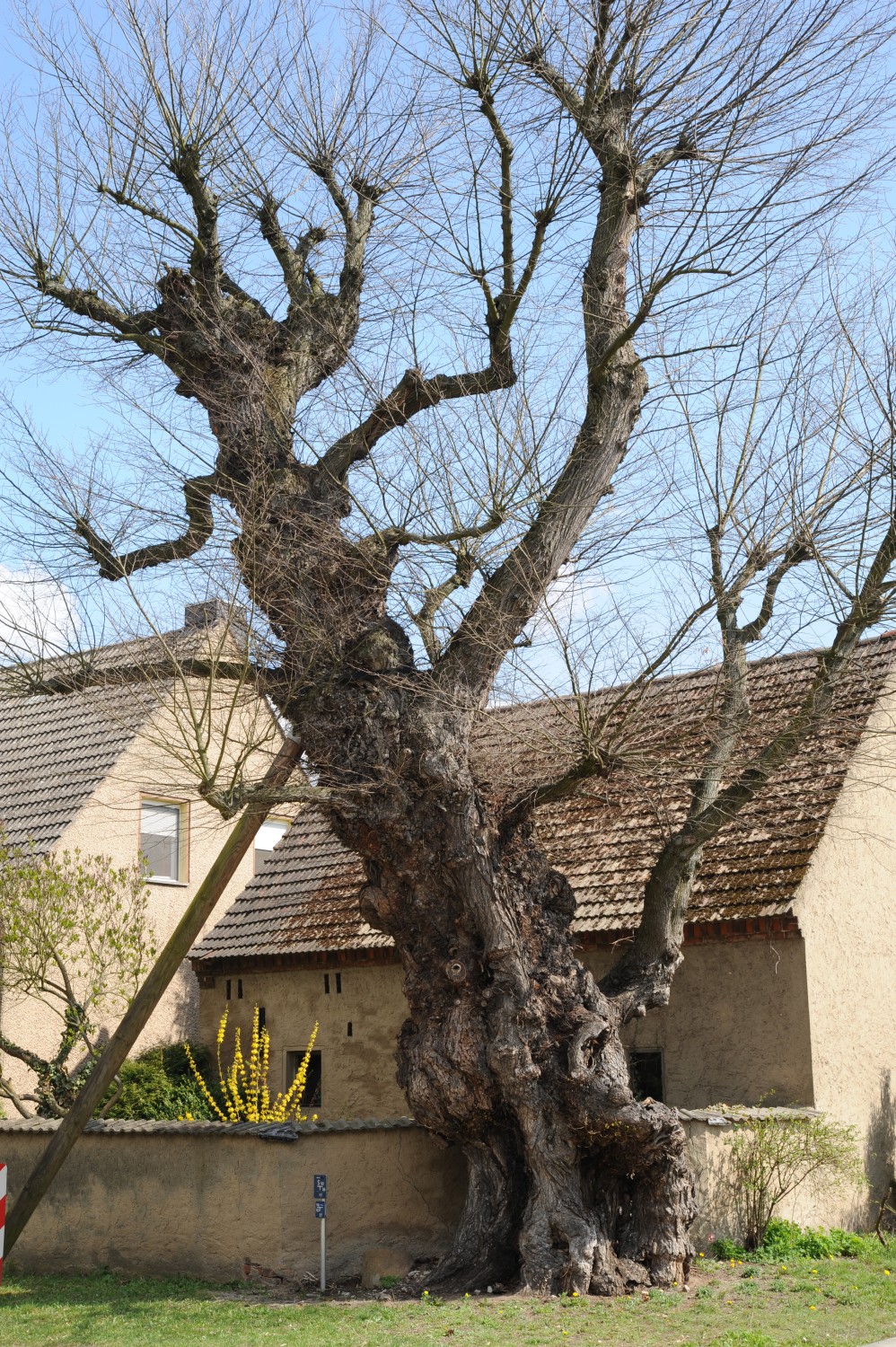 Tha gnarled veteran in 2012.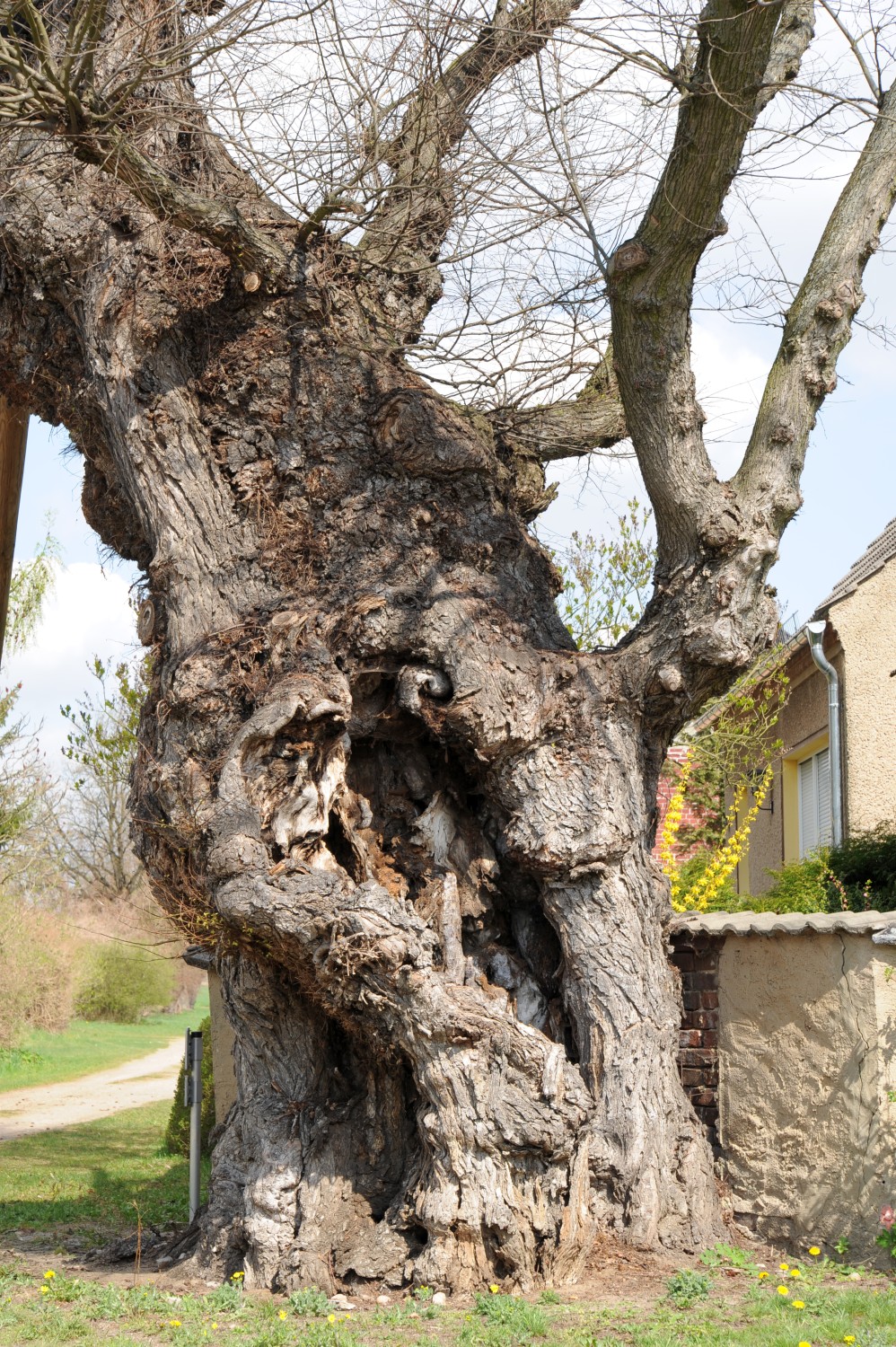 The mighty old trunk with its large cavity(2012).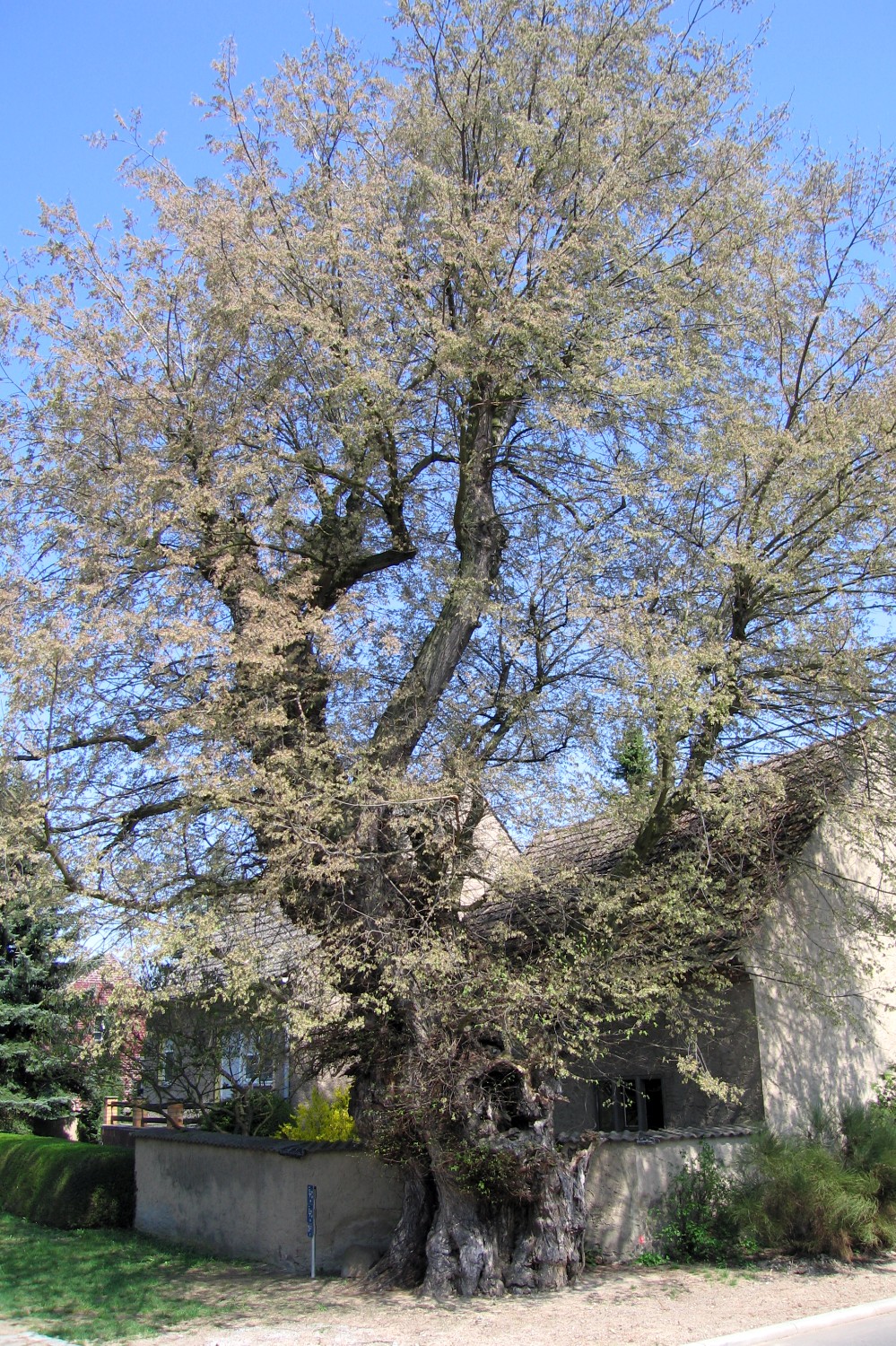 Flowering in the year 2006.


At our first visit in summer 2000.


English oak at the church of Egsdorf (2020).

---
All photographs and text posted on this Website is protected by copyright law. All Rights Reserved. Any publication requires the permission of the author/photographer.